Stay tuned for our next pop-up!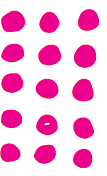 We're three sisters that love to get together for family dinners and backyard cookouts. And we think we're on to something with
Fried Chicka Bang!
High quality chicken sandwiches and salads, scratch preparation and awesome flavors.
Thank you so much for supporting us on this journey!